Look good. Feel good.
Do good.
An artisan studio meets mental health initiative, we handcraft leather bags and accessories with 15% of profits going towards our mental health initiative each month. We also offer wholesale opportunities and corporate orders for beautiful, unique gifts that give back.

With your support, MARNIE & MICHAEL continues to be passionate about advocacy, education and the honest conversation surrounding mental health and wellness.

You deserve to feel good about what kind of an impact you can make. It's more than just buying a bag. It's a way of giving back and a movement towards wellness.
Our Stories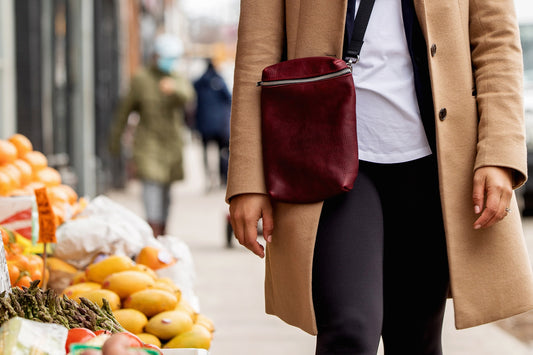 Mental health is an important aspect of our overall well-being that is often overlooked. Statistically, 1 in 5 Canadians experience mental illness in any given year. Since the COVID-19 pandemic, however,...
Learn More
It's no secret that mental health impacts us all, regardless of who we are or where we come from. It's been a tough few years, and we've all learned that...
Hi everyone,  Thanks for being here!  I hope this note finds you well and itching for spring and warmer temperatures.   I am so thrilled with my team right now. We...
Shop Marnie & Michael & support local!
If you love supporting Canadian small businesses as much as we do, you can find our handmade MARNIE & MICHAEL bags, leather journals, and accessories at retail shops in your local community. Find the shops nearest you via the link below.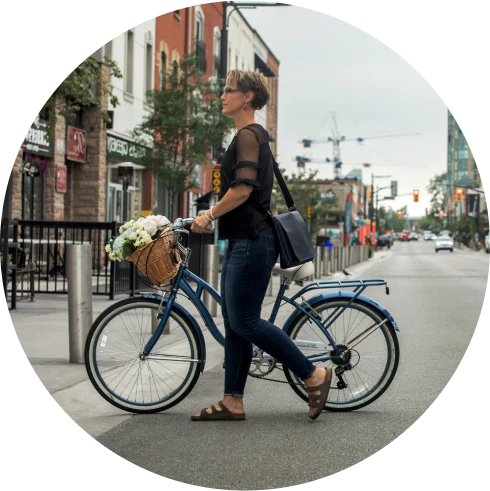 Wholesale
Opportunities
Interested in featuring our products in your store? Looking for a unique corporate client or staff gift? Explore our wholesale opportunities for exclusive products, discounts and give-back initiatives!